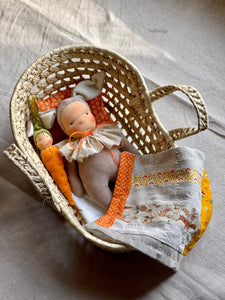 Bunny is handmade from nicky velours, White Angel cotton and stuffed with bio wool. It comes with handmade cotton collar and its Baby Carrot friend.
Bedding: cotton mattress, organic cotton pillow stuffed with bio wool and quilted blanket. Handmade Moses basket from palm leaves.
Custom order only. Please allow 21 days making and delivery time. Contact me for details.